"How we spend our days is of course how we spend our lives."
– Annie Dilliard
At Broadcard we agree 100% with this quote and we feel very lucky, because we love what we do.
Júlia de Balle Pigem and Miguel Gómez Ibáñez met at the end of 2013 and quickly found out they shared a common vision: to create valuable video content that conveys your message in an impactful way.
Júlia has a degree in Audiovisual Communication (UPF) and later studied screenwriting at EICTV. She began her professional career at the architectural studio RCR Arquitectes (Pritzker Prize 2017). This experience involved creating audiovisuals for exhibition spaces, for private clients and for architectural competitions.
In 2012 her visions and dreams of offering clients a unique, customised product, began to take shape. Then in 2014 this meaningful work, became a reality with her partner, Miguel.
Júlia is passionate about music and sound, paying careful attention to these elements, in all of the work that she does.
She is interested in exploring the potential of the audiovisual language in other areas, such as education and helping organizations to grow and evolve. She has been gaining experience in this area for years and is an active member of the PWN professional network, Dones Visuals, and the Juno House in Barcelona.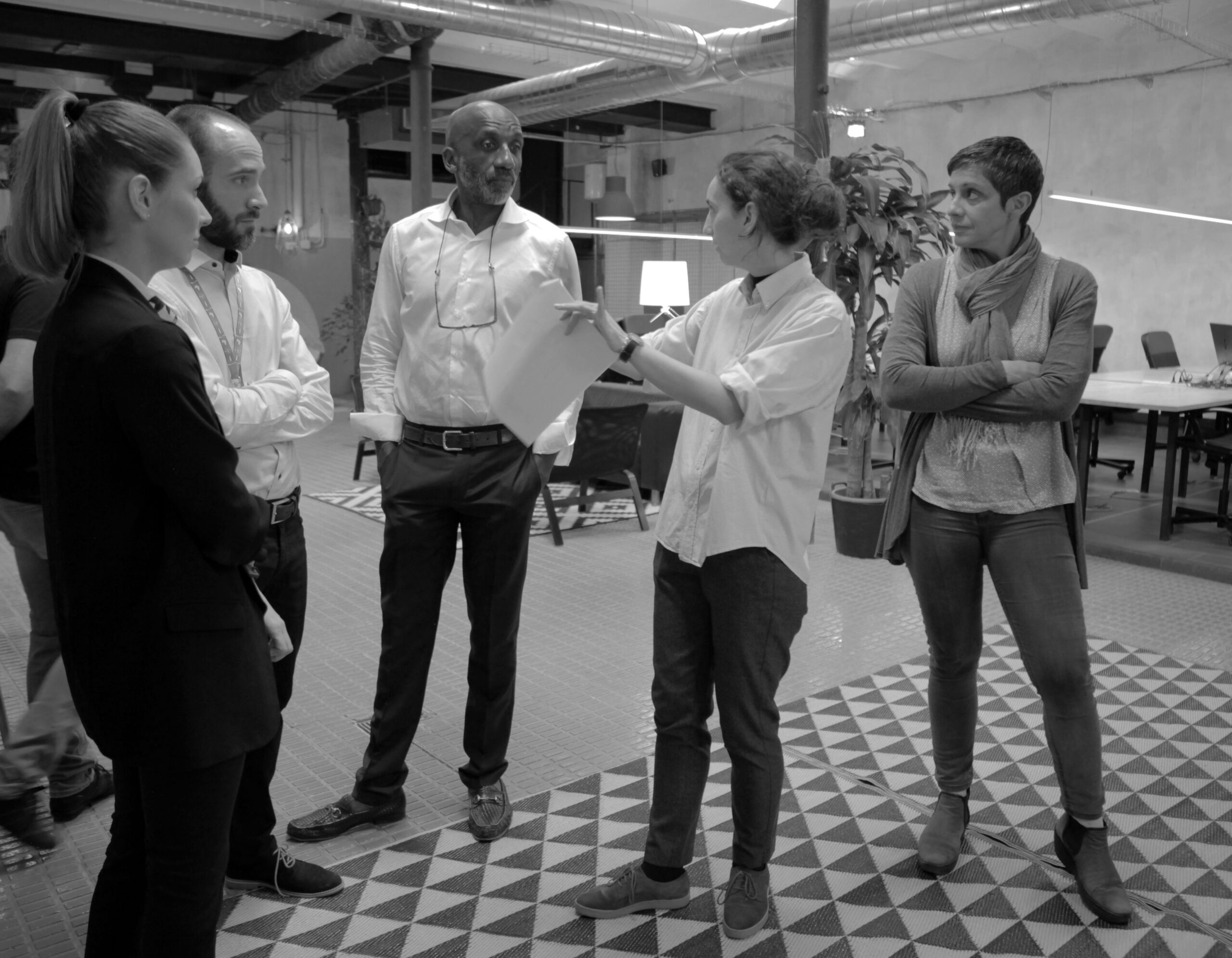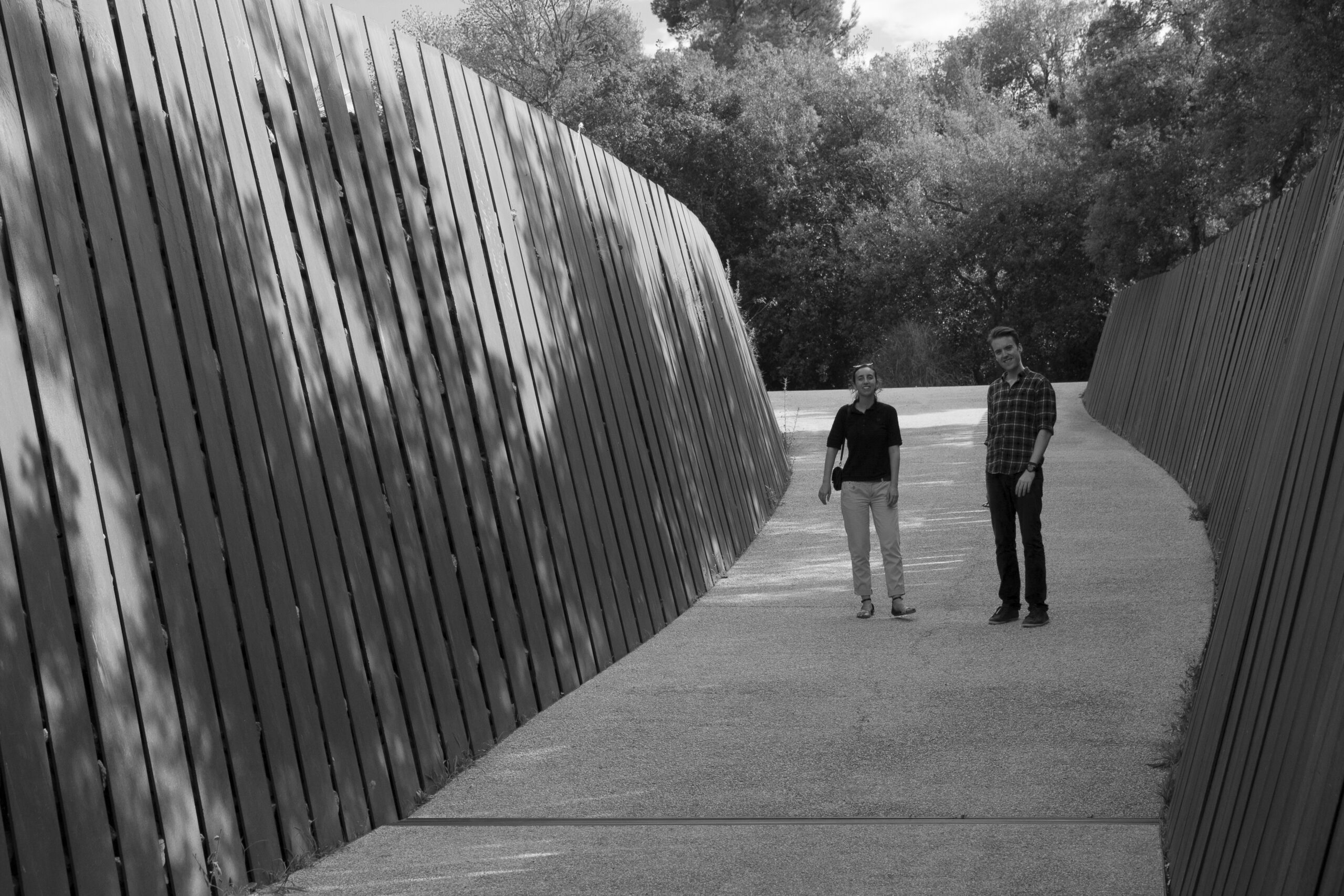 Miguel studied Audiovisual Communication at UPF and later received a postgraduate degree in Television Production at VIU.
In his first years as a professional, he taught audiovisual language classes at the MK3 academy and lived for a few months in the UAE, where he coordinated the international signal for different sports competitions. Since then, he has been part of the multinational MEDIAPRO and, in addition to this, he brings his creative spirit and background in the world of advertising with him to every project.
Miguel is a lover of cinema, music and gastronomy. He is a specialist in cultural news and a wide variety of trending topics.
His curiosities are endless, adding to the enthusiasm that he brings with him to every project that he works on.
Because every project is unique and comes with its own timeline and needs, four hands are usually not enough.
This is why we have harvested our own set of close collaborators over the years, each of them proficient in their particular field.
We love to team up with this extended team and make the best out of every collaboration.
What does Broadcard mean?
It is a made up word that expresses our will to help your message travel far (coming from 'broadcast') and helps to explain how we'll put all our care and detail into making our journey together beautiful (coming from 'card').
Do you remember when we used to send postcards when travelling? Yes, we first needed to find the right one for that person, then pen-write all our adventures in a summarised way, put a stamp on it, walk to the post box and finally cross our fingers that it will eventually reach our best friend's hands. Remember? That's the feeling.
Why an owl?
Because they see and hear better than anyone. For their intuition and ability to observe, from above and in panoramic view, covering the full 360 º. Because they don't fly in a flock or get carried away by the changing winds. And also because in the fantasy worlds where magic exists, owls act as messengers. And that, precisely, is what we want to be for you: the best messengers.